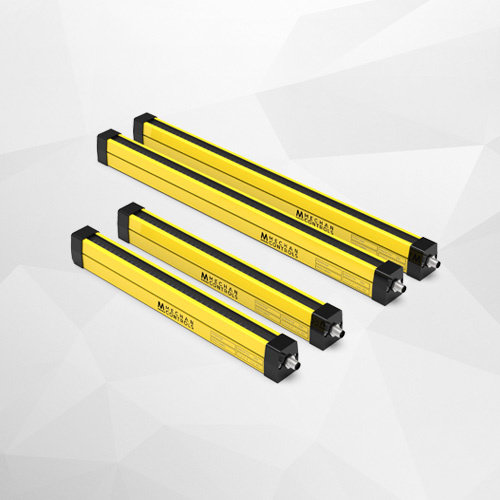 Safety light curtain Type 4
Safety light curtains and grids use infra-red technology. A curtain of infra-red light is projected across the
dangerous area. Intrusion into this curtain by a person, or part of a person, will be detected by the system. This will cause safety output signals to be generated which will stop the dangerous motion of the machine.