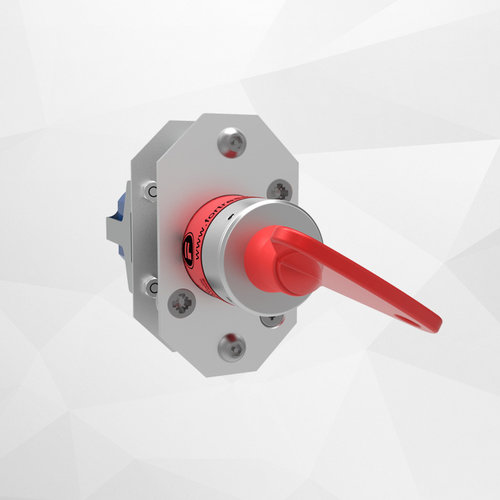 Key switches with safety contacts
Key switches are used as part of a trapped key system for isolating power to machinery. Standard key switches isolate the power by turning the key which switches de safety contacts. For machines with rundown time solenoid controlled key switches are uses which only release the key when the solenoid is energised.

The released key can be used as a personal safety key or as an access key to open access point of the isolated machine.